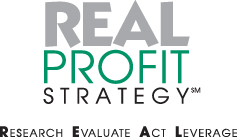 Leadership at a distribution business sought to grow by increasing penetration with underserved segments.  But they didn't have a good segmentation scheme and didn't know how to analyze their business to uncover opportunity.
Hear how Strategic Resources helped, which led to 35% growth in 3 years and improved profitability.
If customer concentration is an opportunity in your business, click here and start a conversation.