We regularly share our perspectives through conferences, forums, demos, team events, panels, and other speaking engagements – contact us to learn more
FREE E-BOOK
"Turning the Corner" to REAL PROFITSM
The "rules of the game" are changing in many industries as today's pace of change accelerates.  Since the Great Recession, our experience has shown that five key opportunity areas can help a business "turn the corner" from a focus on cost-cutting toward profit and growth-oriented opportunities.
We call these areas the "Big 5" because they are commonly the biggest value levers owners / managers can pull to drive profitable growth and maximize the value of their business.
Learn more and hear client examples in our eBook and infographic.
Click images below to download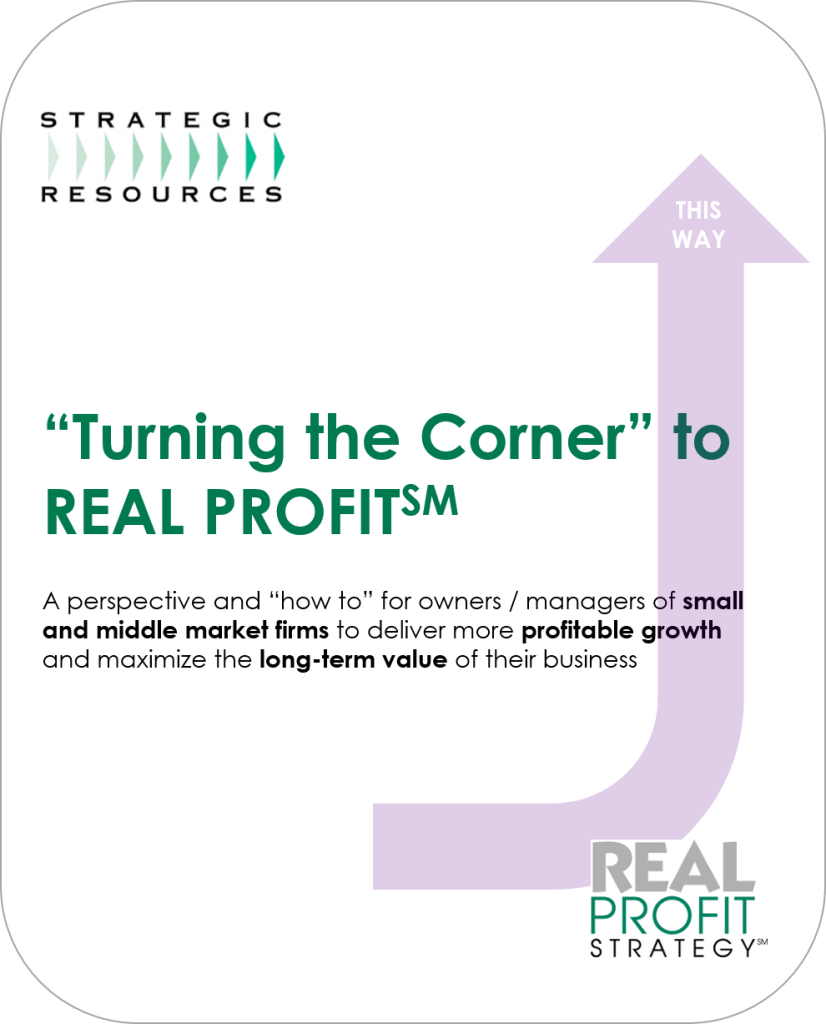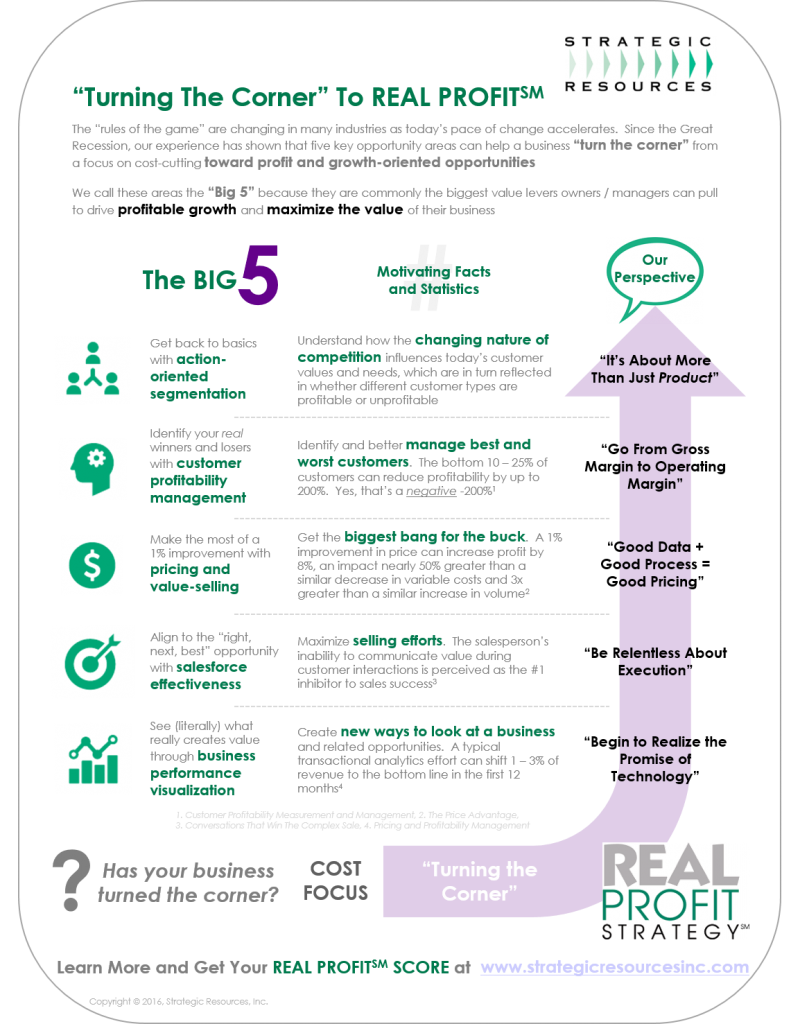 OUR PERSPECTIVES
Most recently, our work has focused on helping companies capitalize on opportunities in the following areas.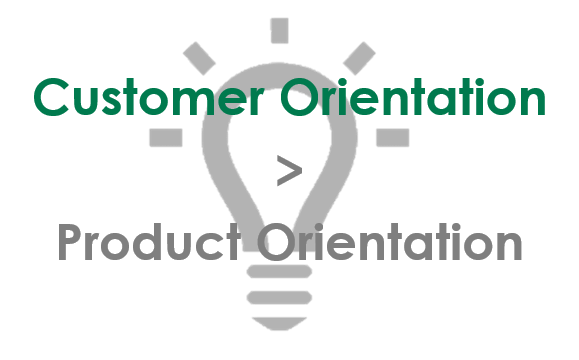 Learn how leaders can commonly benefit from "re-orienting" how they look at their business, in order to reflect how the changing nature of competition influences today's customer values and needs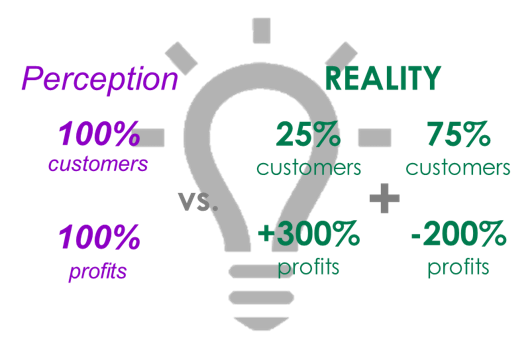 Customer Profitability Management
Identifying the bottom 10% of customers that can reduce profitability by up to 200%.  (Yes, that's a negative -200%) allows businesses to better manage best and worst customers for profitability and growth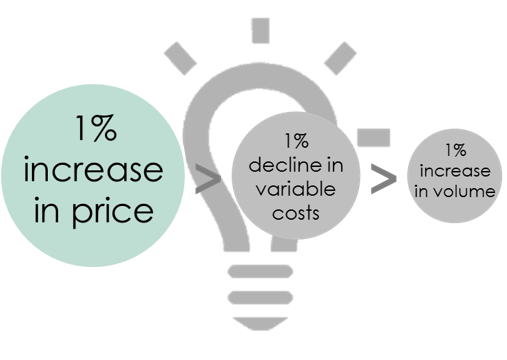 A 1% improvement in price can increase profit by 8%, an impact greater than a similar improvement in variable costs or volume, giving companies the biggest bang for the buck if they (finally) choose to more actively manage price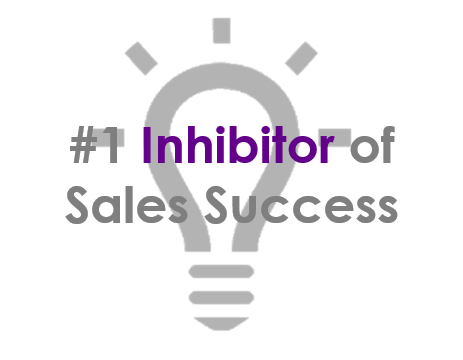 The salesperson's inability to communicate value during customer interactions is perceived as the #1 inhibitor to sales success but businesses can maximize proactive selling efforts with the help of the right focus, tools, and skills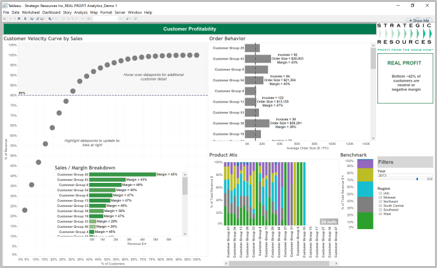 Business Insights Visualization
Many leaders are still unaware of the latest tools and techniques in data visualization and advanced analytics, despite the need to become more data-driven and analytical in how they manage their business
 INFOGRAPHIC
Click below for an infographic describing who we are and the value we deliver.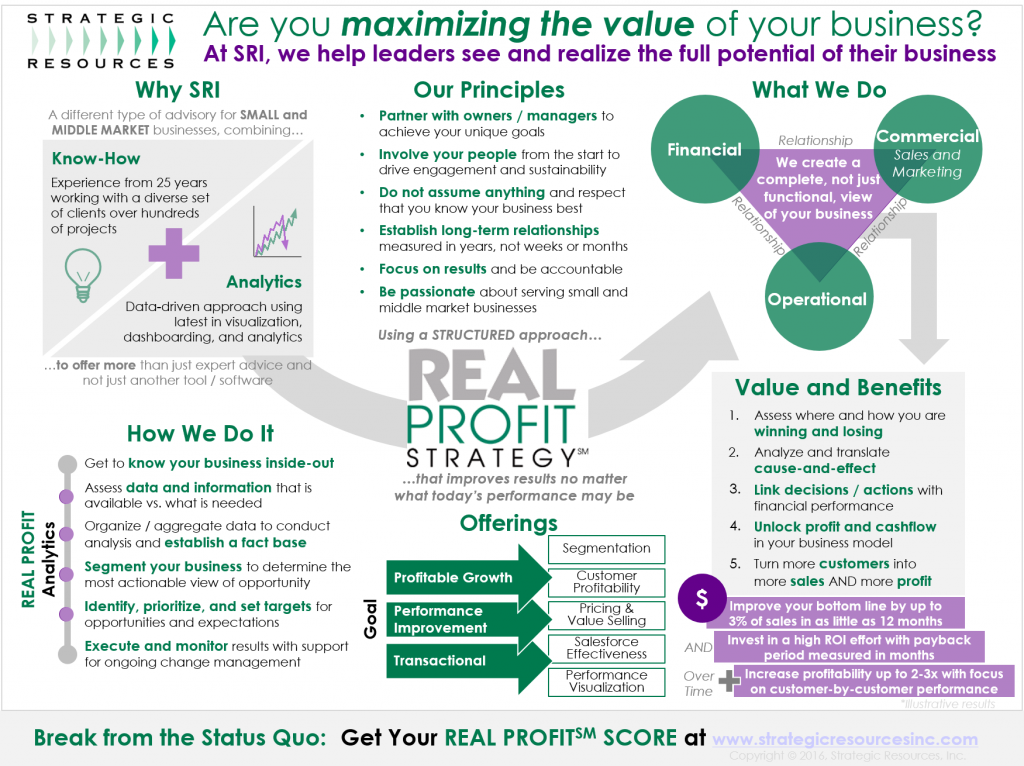 Follow us on Twitter